About Twinman Consulting LLC
Jeff Inman is sole owner and consultant (for now).

EDUCATION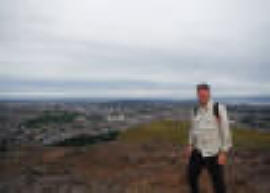 West Georgia College - B.S. Recreation Therapy (1987)

Georgia State University - M.S. Exercise Science (1993)

CERTIFICATIONS

American College of Sports Medicine - Exercise Physiologist - Certified

Board Certified in School Crisis Response

Catalyst Institute – New Mexico Media Literacy Project

EXPERIENCE

With Cobb County School District from 1993-2014. Served as the Coordinator of the Prevention/Intervention Center, Cobb County Public School's Safe and Drug-Free Schools and Communities Program. Recipient of US DOE competitive grants: Emergency Response and Crisis Management Grant and Grants to Reduce Alcohol Abuse. A SAMHSA Garrett Lee Smith suicide prevention grantee and current Substance Abuse Block grant (DBHDD) recipient using the Strategic Prevention Framework (SPF). Responsibilities included interventions with families, crisis response and intervention in local schools, drug education, suicide prevention, violence prevention and awareness, wellness activities for staff, staff development courses on prevention of at-risk behaviors, bullying prevention, violence prevention, health and wellness, weight management, stress management, and experiential education. Also, completed the first randomized clinical time trial through NIMH of a suicide prevention program in a school district (Published in 2007: Journal of Consulting and Clinical Psychology Special Section on Suicide and Non-Suicidal Self-Injury.) Served on the National Action Alliance for Suicide Prevention Task Forces' "Community-Based Workshop Participant" for the 2012 National Strategy for Suicide Prevention.

Prior employment included Charter Peachford Hospital as a Recreation Therapist and Ropes Course Coordinator. Clients included children, adolescents, and adults with suicidal ideation, eating disorders, survivors of abuse, multiple personality, depression, drug addiction, and other psychiatric diagnosis. As the Ropes course coordinator, I was certified to teach other therapist to be facilitators and facilitator trainers of ropes/experiential activities.

LECTURE TOPICS

Suicide Prevention Best Practices for Schools: The group will be taken through the process of creating a local suicide protocol, recruiting a coalition, training school staff as gatekeepers, and the process of the intervention. Sources of Strength implementation will also be discussed.

Scattered, Covered and Smothered: Starting from the physiology of stress into how we set ourselves up for more stress through the use and abuse of drugs, caffeine, nicotine, sugar, fast foods, and rewards (internal and external).

Stress Management to Stress Resolution: Ten things to do today to manage daily stressors; plus ideas on how to not only manage stress, but to resolve some stressors for good.

The Physiology of Fat – Why diets don't work: Discussion of the fat cell theory, the set point theory, crash diets, general metabolism, fad diets, and the role of exercise in fat cell reduction.
Further Experience
I worked for the Cobb County School District, Prevention Intervention Center, for 20 plus years.
I have been fortunate to bring in over ten times my salary in competitive grant funding the past 13 years as coordinator of the Prevention Intervention Center. Grants from the Department of Human Resources which later became the Department of Behavioral Health and Developmental Disabilities for 15 years for prevention programming, Grants from the United States Department of Education Safe and Drug Free Schools program for Title IV (FEDS ended in 2010 for everybody), the largest Emergency Response and Crisis Management competitive grant in the nation ($1,077,946.00), a 3 year Grant to Reduce Under Age Drinking (about $990,000.00) which we stretched to 4 years and ended 4 years ago. There were two different Suicide Prevention grants I applied for with partners from the University of Rochester - Department of Psychiatry and the University of South Florida. The first was from the National Institute of Mental Health (NIMH) and then from the Substance Abuse and Mental Health Services Administration (SAMHA); both were published in peer reviewed journals and we were the first in the United States to do Randomized Clinical Trials of both programs; Question, Persuade, and Refer (QPR) and Sources of Strength (SoS). Both programs are still active in many of our schools. I was honored to serve as a member on the National Action Alliance for Suicide Prevention Task Forces' "Community-Based Workshop Participant" for the 2012 National Strategy for Suicide Prevention. I currently worked with the Cobb County Schools Foundation to provide funding ($25,000.00 per year) for two years for Bullying Prevention. We created a new suspension reduction prevention program called Gaining Results in Intervention and Prevention (GRIP) which lowers a drug suspension by 3 days (which lowers the number of days out of school for some of our most at risk students). Students must attend with their parent for a four hour Saturday GRIP program offered once a month. Both parent and student evaluations have been most favorable. The other programs I am proud to have maintained and kept current (without District funding other than salaries during training) are the Crisis Response Team (90+ members) to respond to any local school crisis and/or evacuation and the local Coalition of Treatment Providers (114+ members) that provide a free mental health assessment to any Cobb County (including Marietta City Schools) student or employee.